Quite a few moods in the Spring/Summer 2013 collections call to mind futuristic and space inspirations à la André Courrèges. But, since the brand has been relaunched in 2011, you can now have original re-issues of Courrèges' designs rather than just mere copies.
Rather than putting the brand in the hands of a creative director who may have imposed upon it his or her own vision, new owners Jacques Bungert and Frédéric Torloting, who purchased Courrèges from the original designer and from his wife Coqueline, opted to relaunch the brand a few months ago by reissuing quite a few iconic garments, from the space age capes to the iconic flat-heeled boots in black, white or silvery shades, from classics like A-line dresses to cropped vinyl jackets (could we also have reissues of the jumpers with planets at some point? View this photo).
Bungert and Torloting conceive Atelier André Courrèges as a hub in which creatives from different fields - from fashion to graphic design, art and photography - work and collaborate all together.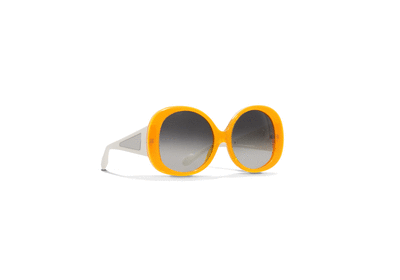 The brand has just launched a new collaboration with French-Armenian handmade eyewear designer Alain Mikli, a favourite among many celebrities.
The collection includes six different models of sunglasses, all characterised by Courrèges' simple and clean lines with some bright colours all structured around white/silver (symbolical shades that hinted at the moon and the cosmos for Courrèges) and by Mikli's quality.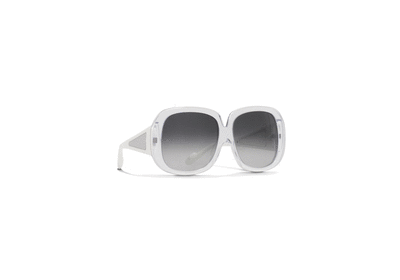 There is also a model in this first new series of eyewear that evokes the white plastic sunglasses with slits following the curve of the eyelashes that were part of Courrèges' Spring/Summer 1965 collection.
In a press release, the new visionary owners of the brand stated "We want to work only with committed partners, who love Courrèges and are the best in their fields. Alain is the perfect match. He captured the style of the brand and respected its values."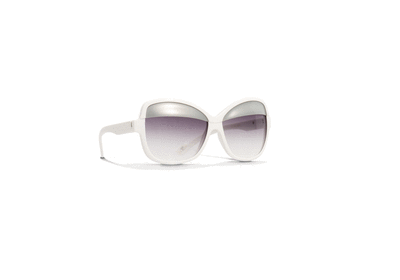 The sunglasses will be available from February from Courrèges' Paris-based boutique (40 rue Françoise 1er), from the brand's online shop and in selected concept and fashion stores.
Courrèges was one of the first designers to believe in space and give an optimistic twist to his futuristic garments. In a world constantly more interested in wearable technologies and with the "Fashion and Technology" exhibition that opened last December at New York's FIT exploring high tech fashion and interactive pieces and accessories, while rediscovering some key looks by Courrèges, Bungert and Torloting may have got the good intuition of relaunching a brand at the right time without destroying its soul and essence.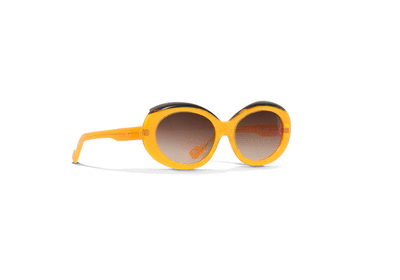 All images courtesy of Atelier Design André Courrèges
Member of the
Boxxet Network of Blogs, Videos and Photos
Member of the Boxxet Network of Blogs, Videos and Photos